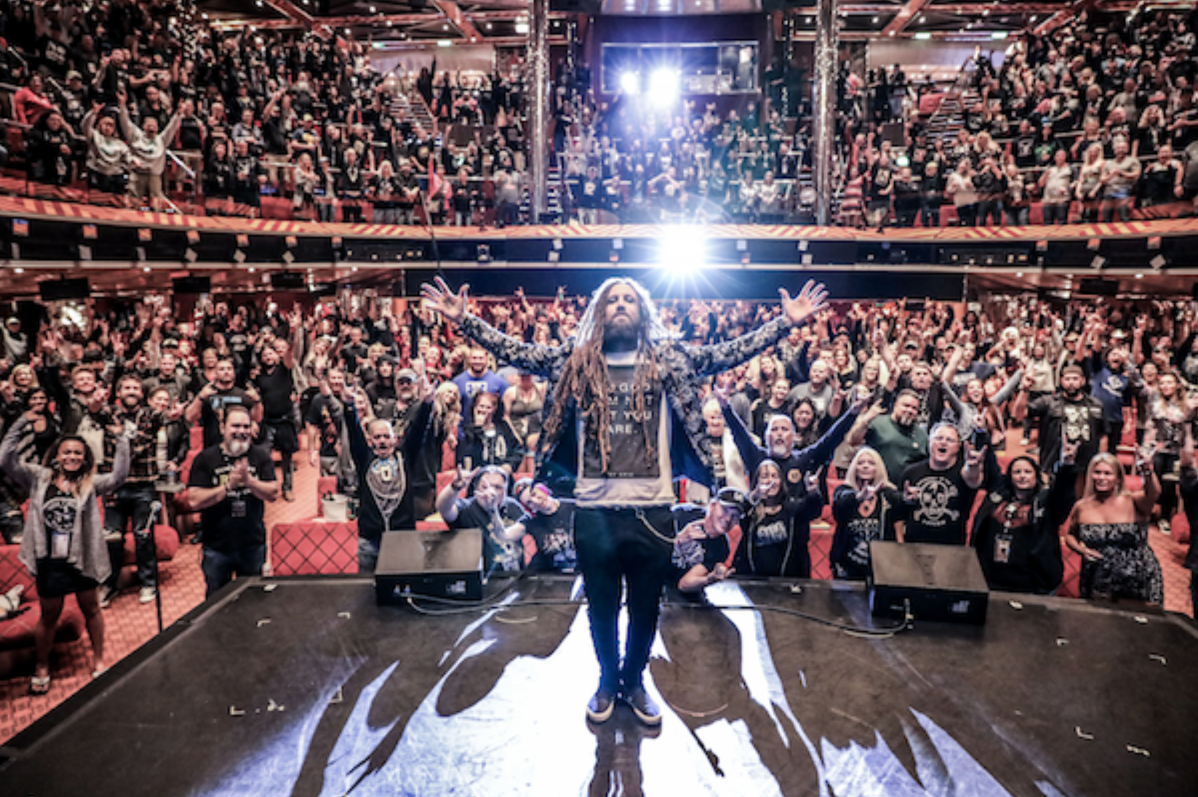 From AXS: "ShipRocked set sail for its 10th anniversary last week and took along thousands of die-hard rock fans from the Port of Galveston to the coast of Mexico. One of the highlights of the 2019 cruise was having Brian "Head" Welch, Korn guitarist, onboard to play with The Stowaways and preview a movie screening of his new film Loud Krazy Love.  The movie chronicles the rise of Korn and Welch's decision to leave the band at the height of their success in 2005 to take care of his daughter Jennea Marie.
Most of the film examines the complex relationship the guitarist has with his daughter as a single father and how they have overcome struggles through drug addiction and came out the other side with a strong healthy relationship. He openly speaks about the impact that God has had on his life and how he found peace through religion. This story has a happy ending as Welch and his daughter are moving forward and Head has now re-joined Korn since 2013 with his longtime bandmates making new music and touring the world.
The movie played to a packed house in the theater on Wednesday afternoon and brought out all kinds of emotion as everyone watching could relate to aspects of the story. The film is honest and genuine and brought about one of the most special moments we have seen on a ShipRocked when Jacoby Shaddix of Papa Roach stood up during the Q&A session and told Head how much of an inspiration he was to him and how Head had talked him out of walking away from Papa Roach at one of his darkest times.
Loud Krazy Love is a must see for any music fan and is a story of hope. It will be available everywhere in June…" READ MORE